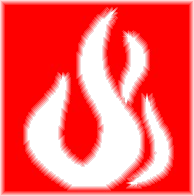 "Gatherings of Men"
We gain personal authority and find our unique sense of self only when we learn to distinguish between our own story, our autobiographical truths and the official myths that have previously governed our minds, feelings and actions. This begins when we ask, 'What story have I been living? What myth has captured me?' It ends only when we tell our own story and authorise our own lives.
Extract from; To be a Man, Robert Bly
Melbourne, Victoria:
Time: Weekend begins with meal together 6pm Friday. Concludes 4 pm Sunday
For Information and Bookings: Chris Chaplin
PO Box 123 Shoreham, Victoria 3916
Mobile: 0418 485 497
Email: use contact form below
Web: http://abundance.org.au/mens-weekends/
Ellenborough, Mid-north Coast NSW:
Venue: The Inner Journey Centre
86 Toms Creek Rd, Ellenborough NSW 2446
Time: Three day weekends begin 6pm Thursday and end 4 pm Sunday
For Information and Bookings: Dave West (details below)
Jiggi, Northern Rivers NSW:
Venue: JourneyLines Centre, Jiggi, NSW
Time: Weekends begin 6pm on first date and end 4 pm Sunday
For Information and Bookings: Dave West
JourneyLines
PO Box 14, Goolmangar Store
Goolmangar NSW 2480
Phone: (02) 6688 8242
Mobile: 0418 492 945
Email: david@journeylines.com.au
Website: www.journeylines.com.au
or check the ATERC Website news page: http://aterc.com/aterc_news.html
Contact us if you're interested, need support, or want to talk through what's possible. 
And if you know other men interested then send us their email address so we can include them in our mail out (ask them first!).  Cheers.
[contact-form subject='Interested in the %26quot;Gatherings of Men%26quot;'][contact-field label='Name' type='name' required='1'/][contact-field label='Email' type='email' required='1'/][contact-field label='Which Gathering are you interested in?' type='radio' required='1′ options='Victoria,Ellenborough%26#x002c; NSW,Jiggi%26#x002c; NSW'/][contact-field label='Drop us a line …' type='textarea'/][/contact-form]
———————————————–
About the Gatherings …
These "Gathering of Men" Weekends follow on from those established in the vision of Steve Nolan at the Inner Journey Centre, Ellenborough, NSW, using the modalities of Transpersonal and Emotional Release Counselling (TERC).
These are gatherings of men:
• who want to take time to be present to themselves.
• who want to explore their inner world
• who want to connect with the more of who they are.
• who have 'sorry business', hurts, to tend to.
• who want to be in life with all of who they are, mind and body, feelings and spirit.
All you need to participate is:
• your story
• the desire to connect with more of your wholeness.
These are weekends of personal exploration:
• in a supportive group of fellow men.
• starting from 'what is happening for me in life, now'.
• using methods from Emotional Release Counselling.
• getting beneath our thinking and rationalising.
• getting to layers of feeling and release.
• being guided by the inner wisdom/healer that we each have.
• listening to parts of ourselves that are less conscious.
The methods offered provide:
• ways of experiencing both conscious and unconscious parts.
• ways of feeling deeply, releasing and clearing.
• ways of being present to our bodies, our emotions and our energy.
• ways of connecting with our biography, our birth and the transpersonal.
The methods include: (as appropriate)
• Sharing parts of our story.
• Bioenergetics and movement
• Sounding, drawing and journaling.
• Breathwork sessions and other meditations.
• Dreamwork, Sandplay and other symbol work.
• Child / adult integration process.
• Time together.
You will need to bring:
• journal / drawing books & coloured pastels
• set of sheets, pillow case and a towel for personal use.
• a second set of sheets and a towel for breathwork use.
• your own personal items
Facilitators:
Chris Chaplin and Mark Randall facilitate the Victorian gatherings.
Dave West and Leo Twohill facilitate the NSW gatherings.
All facilitators are fully qualified Transpersonal and Emotional Release Counsellors (TERC)
and members of the national body ATERC Inc., a constitutive Member Association of PCFA.
They are actively engaged in furthering their own inner journeys.
We actively encourage men counsellors in their supervised clinical practice to co-facilitate weekends, to foster more Men Counsellors in the field using TERC practices.