"Unknowing: A Way to God" 2012 Hartzer Park Retreat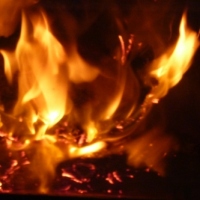 They asked Abba Macarius: how should we pray?
The old man answered:
A long speech is not necessary, but instead stretch out your hands and say, Lord, as you wish and as you know, have mercy.
Yet if you feel a conflict is breaking out, you have to say, Lord, help!
He knows what is good for us and treats us mercifully.
Desert Wisdom; Sayings of the Desert Fathers, Yushi Nomura & H. Nouwen p. 106
Are You there Jesus?
Have you left me?
I don't feel Your presence anymore!
I don't know what you want from me!
"His parents did not know it, but supposing him to be in the group they went a day's journey, but then they began to search for him among their relatives and acquaintances, and when they did not find him, they returned to Jerusalem, searching for him."
Luke 2
"Unknowing: A Way to God" was a six-day silent, guided retreat held at Hartzer Park Retreat and Conference Centre, Bowral, in the beautiful Southern Highlands of NSW, during April of 2012.
The following are the audio files of talks and meditations: